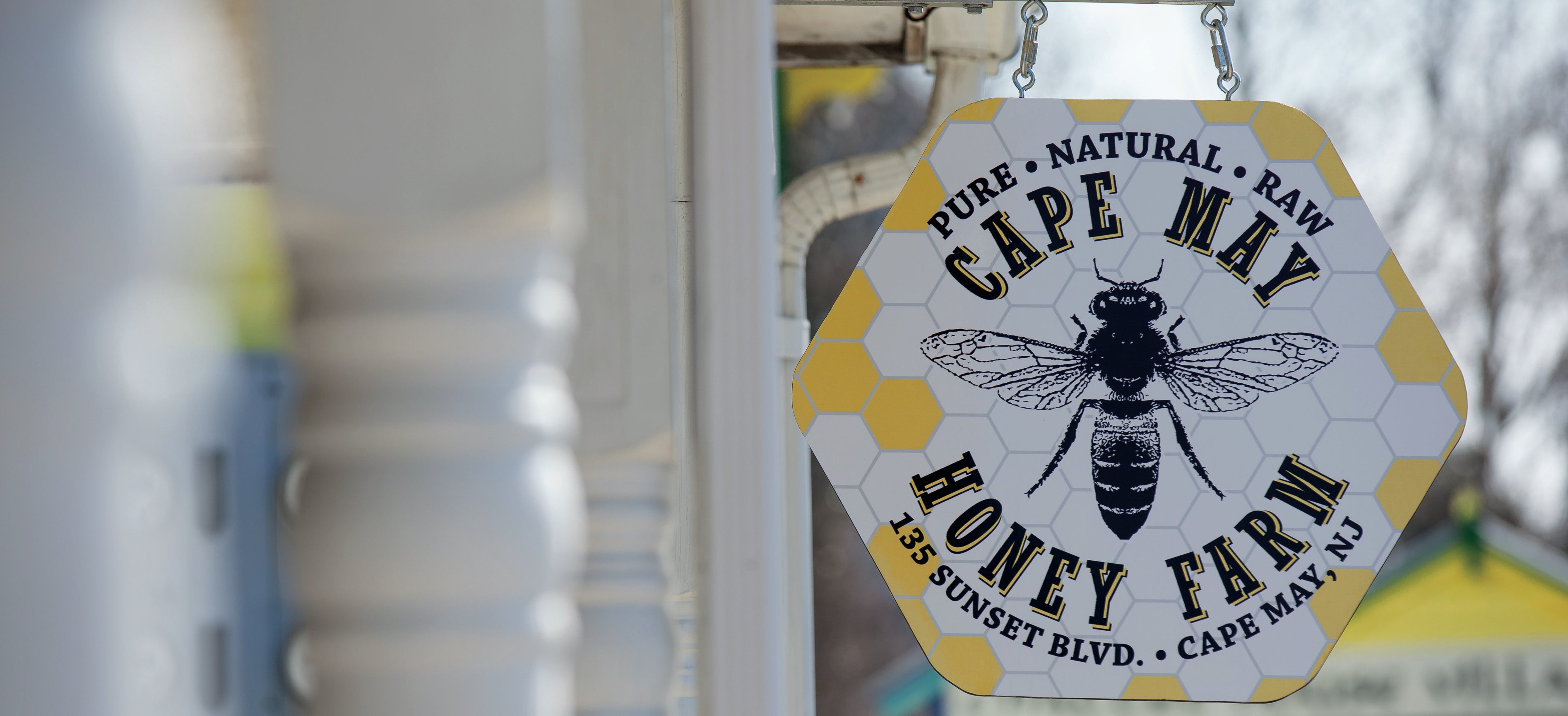 When we opened Cape May Honey Farm in 2013,we had no idea it would become such a...buzzworthy spot. (Sorry!)
We are Doug and Andi - a 30-something-husband-and wife team. When we are not chasing our two young boys around we are working to provide pure, raw; in other words "REAL" honey from the hives we keep on Cape Island. We also offer artisanal honeys from small-batch beekeepers around New Jersey and the world. None of that imitation sweet stuff here!
Our customers are athletes seeking a healthier fuel option, allergy-sufferers in search of a tasty tonic, anxious folks in need of a calming remedy, and people who simply like their food as real as possible. Have another concern? There"s likely a honey for that,and we are here to help you find it.
For those seeking to sweeten -up their self-care routine, we also offer a variety of health-promoting products that are,ahem,fly. Because we believe what you put IN your body and what you put ON it are equally important.
Bee well,
Doug and Andi